Tastes like refreshing citrus lemonade - more tart than sweet.
Combine 1 stick pack with at least 6 FL OZ of water or other liquid, mix well. Enjoy daily.
All members receive 20%-30% off all orders and have full flexibility to adjust the shipment schedule or cancel at anytime. Your elixir will ship every 30 or 90 days depending on the plan you pick unless you adjust, push, change or cancel. Notifications will be sent prior to every shipment and memberships can be managed via our website, emailing us or via SMS.
THE MICRONUTRIENTS YOU NEED
FOR HEALTHIER, HAPPIER PERIODS
The PMS Elixir is a daily multivitamin containing 15 essential micronutrients shown to support the symptoms of PMS, PMDD and period pain. We recommend drinking the PMS Elixir supplement daily for best results.
No Colorants or Synthetic Fillers
LEARN MORE ABOUT THE PMS ELIXIR
WHY THE PMS ELIXIR?
Without the proper micronutrients our hormones can't function properly creating PMS and irregular periods. If you are currently experiencing period symptoms like mood swings, breakouts, cramps, bloating, fatigue or headaches it's likely stemming from a nutritional deficiency. Don't worry, you're not alone 92% of the population is experiencing nutritional deficiencies and women of reproductive age (meaning those of us who are menstruating!) have increased nutritional demand. Between conventional farming practices making our foods 50% less nutrient dense and the stress and environmental toxins of our modern lifestyles our bodies are craving essential micronutrients. No more peicing together the perfect supplement regimen—we've done the research for you and compiled the 15 essential micronutrients backed by sicence to keep your hormones in balance and reduce your period symptoms..
HOW IT WORKS
The micronutrients in the PMS Elixir work to replenish common deficiencies that tend to keep menstruators in hormonal dysfunction. Even if you are eating foods that provide enough micronutrients it's very common that your body isn't properly absorbing the nutrients it needs. Science has shown that supplementing these specific nutrients at key levels, in the right forms, can support your body in maintaining hormonal balance.
WHEN DO I TAKE IT?
The elixir is a daily multivitamin and is most effective with regular long term use. Sorry this isn't a quick fix or something you take just when you have symptoms—this is about supporting your hormones throughout your entire cycle so you no longer have symptoms. The best time of day is the time of day that you will remember to take it—morning or night, whatever works best for you!
THE INGREDIENTS & THEIR SCIENCE
The PMS Elixir includes 15 active ingredients that all play an important role.
Calms the nervous system
Decreases PMS-related mood changes
Reduces cramping
Beats bloat
Reduces bloat
Zaps fatigue
Essential for bone health
Improves mood
Help boost mood and alleviate depression symptoms
Supports energy and adrenal fatigue
Supports a healthy sex drive
Supports progesterone production helping fertility
Essential for thyroid function
Reduces period pain
Blocks hormones that cause acne and facial hair
Protects and repairs cells damaged by free radicals and aging
Supports the immune system
Reduces physical and psychological PMS-related symptoms
Mood bosting nutrient
Helps with calcium absorption
Supports immune health
Can improve backache and pain associated with PMS
Essential to thyroid hormone metabolism
Activates vitamin C
Acts as an antioxidant
Supports the immune system
Reduces bloat through supporting the production of dopamine
Reduces stress, anxiety, depression and aggression associated with PMS
Fights free radicals and protects cells from oxidation
Boosts immunity
Rebaudioside A from stevia leaf extract: 
Stevia is a natural, zero-calorie sweetener from the stevia rebaudiana plant, which is native to South America. Rebaudioside A is purified from the leaf and is responsible for the sweet taste. It is purified to remove things like oxalates and other compounds.
Natural flavor: 
Made from dehydrating real citrus, our natural lemon flavor gives the PMS Elixir its lemonade taste.
Citric acid: a weak acid commonly found in many fruits. Citric acid, along with the natural lemon flavor, helps give the PMS Elixir its citrus taste.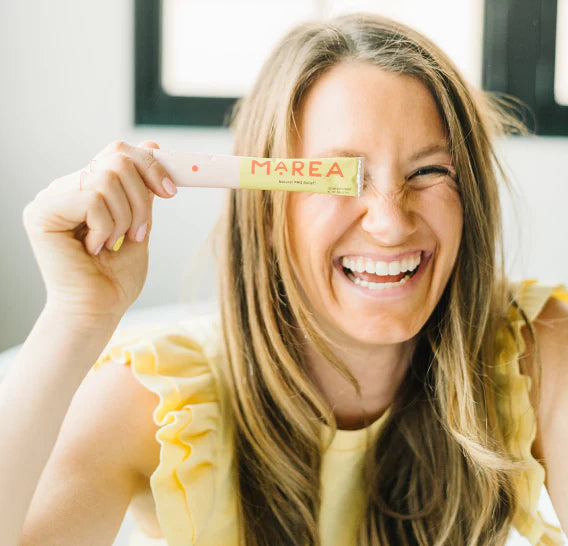 FROM OUR FOUNDER


I STRUGGLED WITH PERIOD SYMPTOMS FOR 17 YEARS

I was held hostage by my monthly cycles for over 17 years and I had no idea there was anything I could do about it except 'just deal.' And then I discovered the life changing support of nutrition and have now lived in ownership of my life every day of the month for the last 6 years. I knew I had to share this with others struggling and teamed up with health professionals to create Marea. We've helped thousands of women take control of their cycles and I can't wait to support you too.
WHAT MENSTRUATORS ARE SAYING ABOUT THE PMS ELIXIR
Hear what our customers are saying about their experience. These are unfiltered, real reviews!
BEHIND THE SCENES
MEET MAREA'S MEDICAL ADVISORS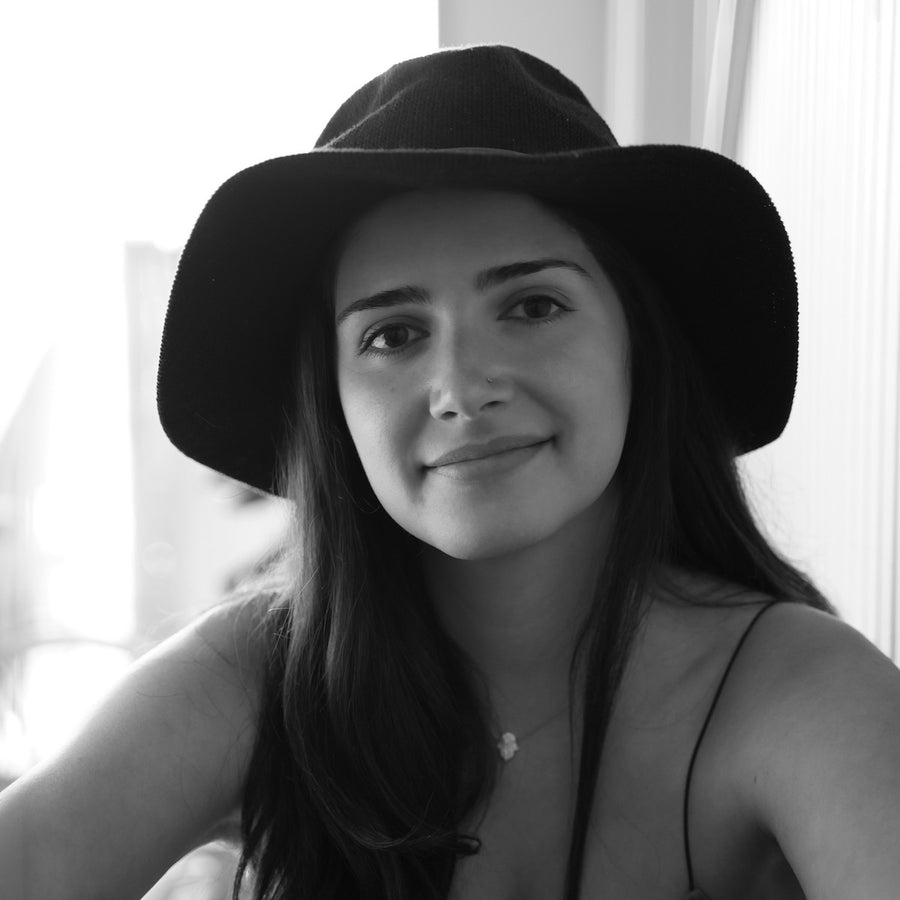 PARIA VAZIRI, ND
Naturopathic Doctor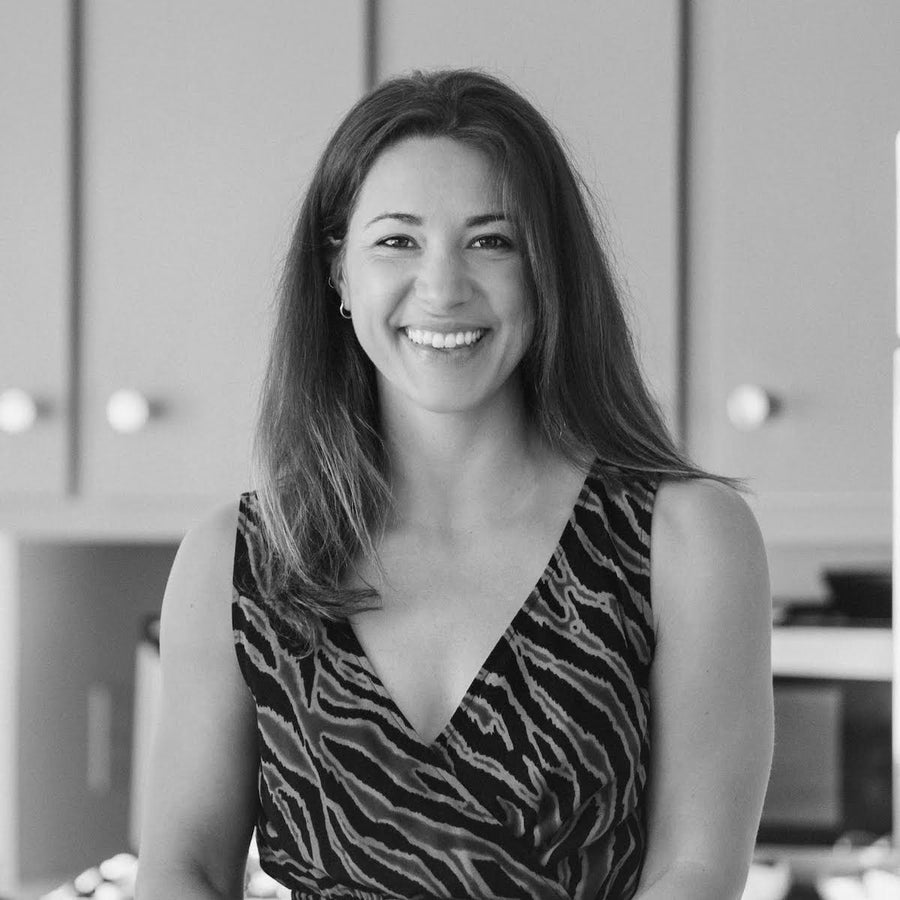 NORAH CANDITO, RD
Registered Dietitian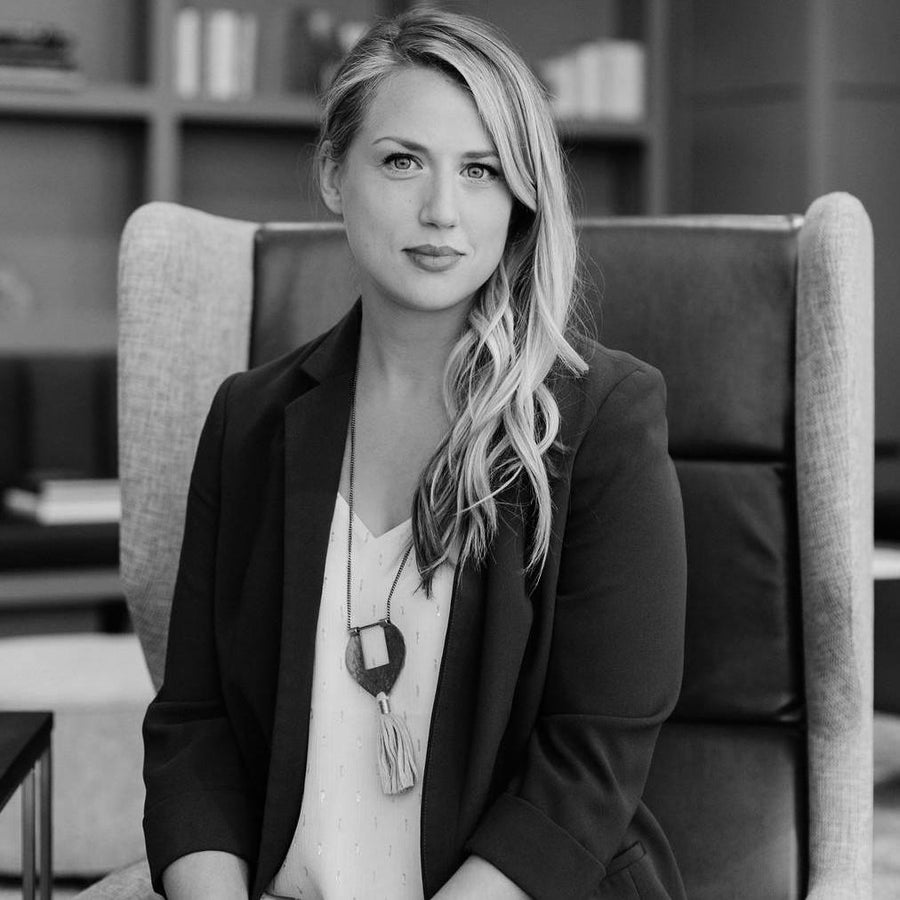 MANDY ROTHER RD, LDN
Functional Registered Dietitian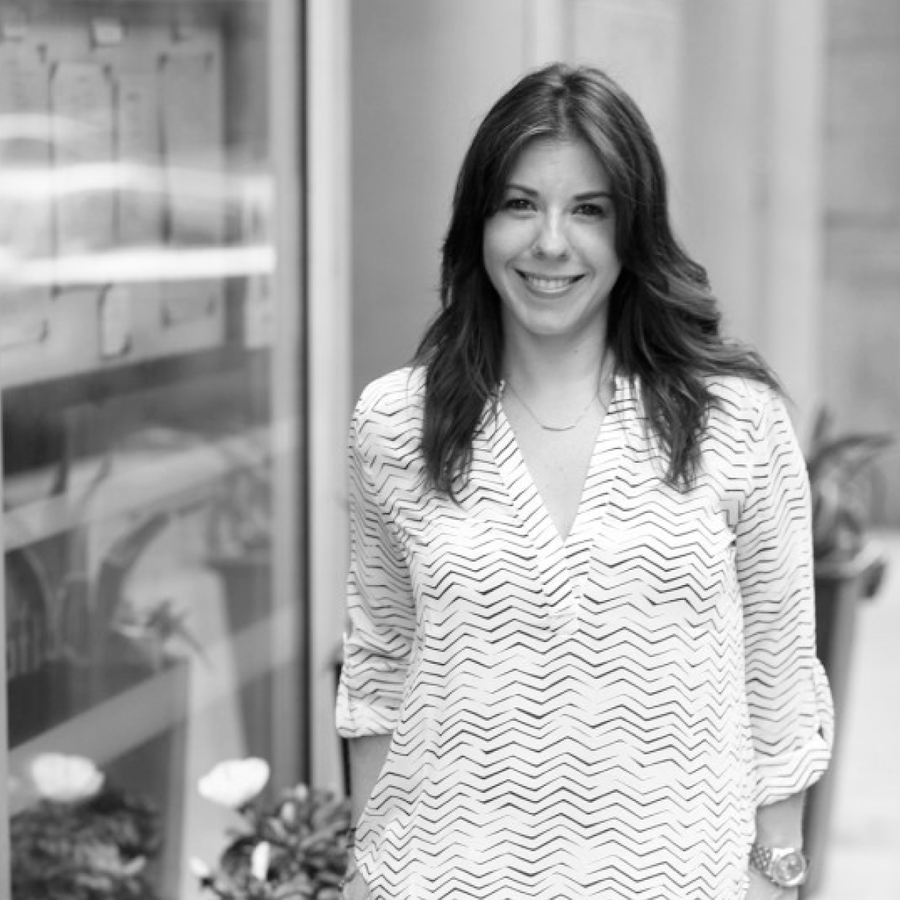 DANA PITMAN, MS RD CDN
Registed Dietitian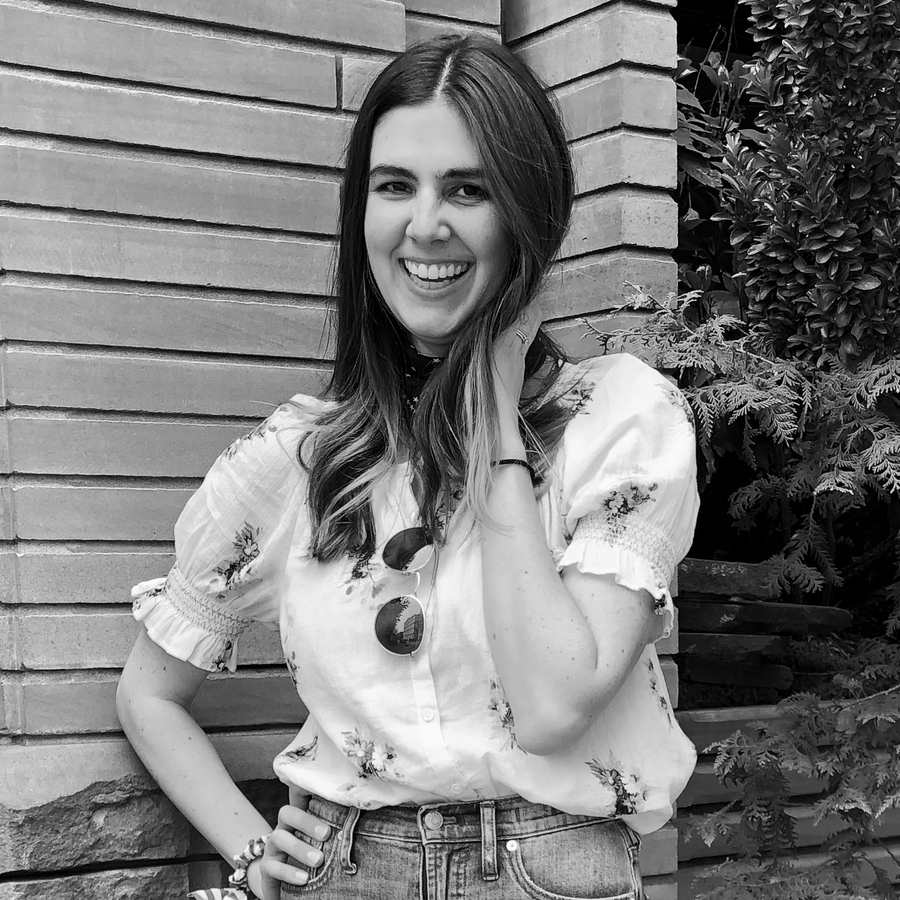 JESSICA D'ARGENIO WALLER, MS, CNS, LDN
Nutritionist
HOW WILL THIS HELP MY SYMPTOMS?
ENERGY & MOOD
B-Vitamins help to boost mood and support energy levels.
DETOXIFICATION
Vitamin C, Biotin, Zinc, & Selenium work together to to help our bodies detox systems and flush excess hormones as well as fight free radicals in our environment.
RELAX & RE-ENERGIZE
Magnesium helps support cortisol regulation and promotes relaxing deep sleep and alleviate bloat and cramping.
WANT TO LEARN HOW THE NUTRIENTS IN THE PMS ELIXIR
WILL SUPPORT YOUR SPECIFIC SYMPTOMS?
FAQ'S
The PMS Elixir is a daily multivitamin and is most effective when taken daily.
This depends on the severity of your nutritional deficiency and will vary for each individual. Most of our customers see noticeable changes within 2-3 months however it can take up to a year to replenish depleted micronutrients. Consistency is key..
We suggest consulting with your doctor for your specific nutritional needs however most people replace their daily multivitamin with the PMS Elixir..
The PMS Elixir contains a similar amount of nutrients as about 5-7 pill supplements all in the best possible form with a very high quality standard. If you were to purchase these nutrients separately it would cost ~$150/month. For less than $2/day you're getting your specific needs met with an effective dose of each micronutrient. The cost is best compared to a high-quality prenatal vitamin.
Please consult with your doctor.
MAKING YOUR HEALTHY HABITS EASIER
Once daily for balance
COMPREHENSIVE NUTRITION
DRINKABLE CONVENIENCE
BETTER ABSORBED THAN PILLS OR CAPSULES